If you need any help with features, finding things around the forum, questions or comments..or whatever it is, our moderators and admins are always here to help you in anyway they can, so please call upon them!


Ursula
-
PM
|
Profile
We also have a large team of language moderaotors who will be more than happy to help you in the language boards, you can find them by their pink usernames
We have 6239 members!
Welcome to our newest member Maxes_boy
Our members have posted 415256 messages.
PSFC - Get Together...With Friends!
© Copyright 2009 BayCastUK
www.petsociety.forumotion.com
All images on this site have been created by or for the exclusive use of PSFC and remain the property of PSFC unless otherwise stated.
Game logos, names and references and images refering to games featured here at PSFC remain the property of their respective owners.

hi i am new here and am havinga bit of trouble navigating through this site. i am looking for friends who can become my neighbors and i have a few questions if anyone could help me out i would be very grateful!

Lavender

High Achiever






Hi and welcome ....please ask any questions you may have. There is usually someone around that will be able to help you out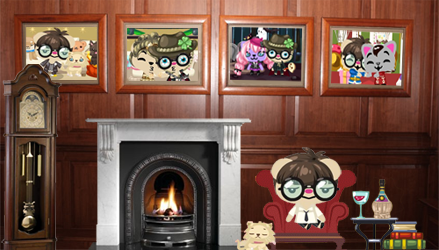 kasijab

Forum Admin






Welcome here, sweetie!!! I hope you have a great time in this forum. We're here to answer any question you can have
Don't forget to read the
rules of the forum
, frequent questions are answered there.
You can also take a look to
the guides
, I'm sure you'll find interesting information there
When you had spent some days here, you'll see we make a lot of competitions. You'll be able to join them after a week and 20 posts, so please, enjoy yourself in the forum and feel free of ask anything you want

Ursula

Forum Moderator






welcome hun...................i have sent you f/r and have answered on your another thread......

Pedj@ 94 Dixy

Safe Trader







Mage lvl8

Trade Referee







---
Permissions in this forum:
You
cannot
reply to topics in this forum